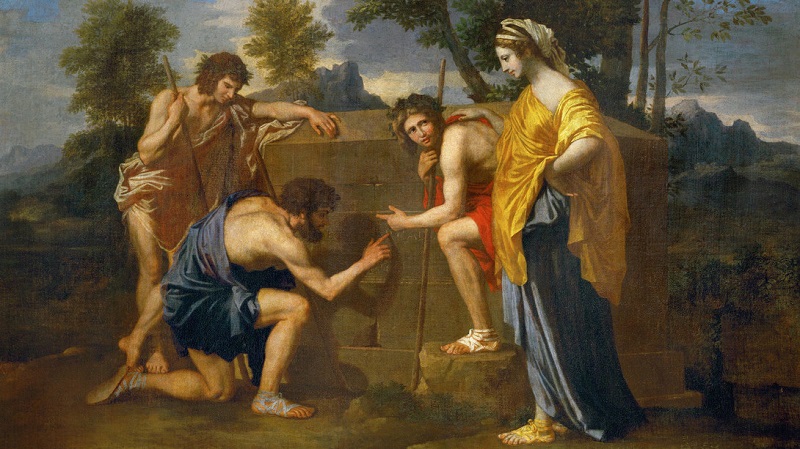 Nicolas Poussin (1594 – 1665) – Et in Arcadia ego
Bordering on the prefectures of Arcadia, Ilia and Messinia, with the village of Abeliona as its epicenter, the hiking paths of the APOLLO TRAILS network runs across the region between the Temple of Apollo Epicurus, the Mount Lykaion, and the River Neda.
Historic Arcadia, home of ancient god Pan, patron of the farmers who lived a simple pastoral life in the woods, the rivers and the green valleys, is linked to the values of bliss, purity and creation.
Far from the influence of the modern way of life and untouched by time, the region maintains its purity, offering the visitor calmness and serenity.
In arts, "Arcadia" refers to an imaginary, heavenly place. In the APOLLO TRAILS, this becomes a reality.
The Temple of Apollo Epicurius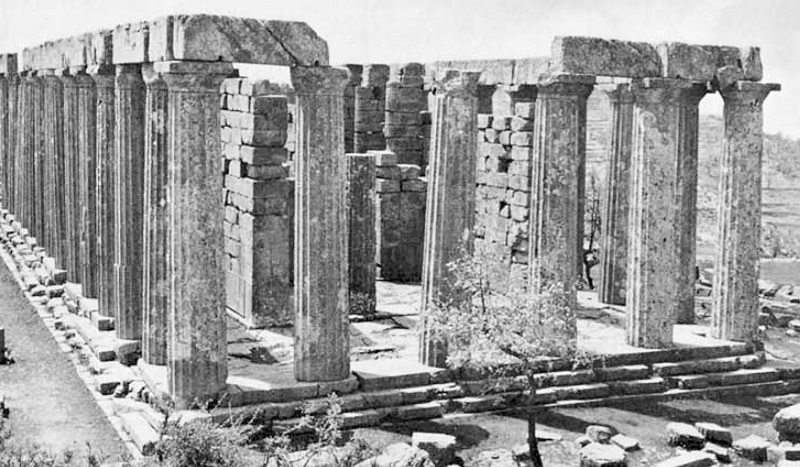 A UNESCO World Cultural Heritage Monument, one of the most impressive and best preserved temples of the Antique era, the Temple of Apollo Epicurius was built in the 5th century B.C. at the ancient place of Bassae, from Iktinos, one of the two architects of the Athens Parthenon. That is why the temple is called "the Parthenon of the Peloponnese."
It was dedicated to Apollo who helped the residents of the neighboring town of Figalia to overcome a serious epidemic – in fact, "Epicurius" means "the one who helps". According to the Greek writer and traveler Pausanias, the temple was one of the two most significant in the Peloponnese, due to the beauty of the stone used and the harmony in is architecture integrating the whole range of the ancient Greek world's architectural knowledge, and elements of all three architectural styles -Doric, Ionian, Corinthian. Due to the temple's unusual North-South orientation, Apollo's statue was in direct visual contact with the rising sun, as well as the Zeus altar at the top of Mount Lykaion. Τhe temple's frieze, depicting Hercules leading Greeks against the Amazons, was detached in 1812 and is nowadays exposed at the British Museum.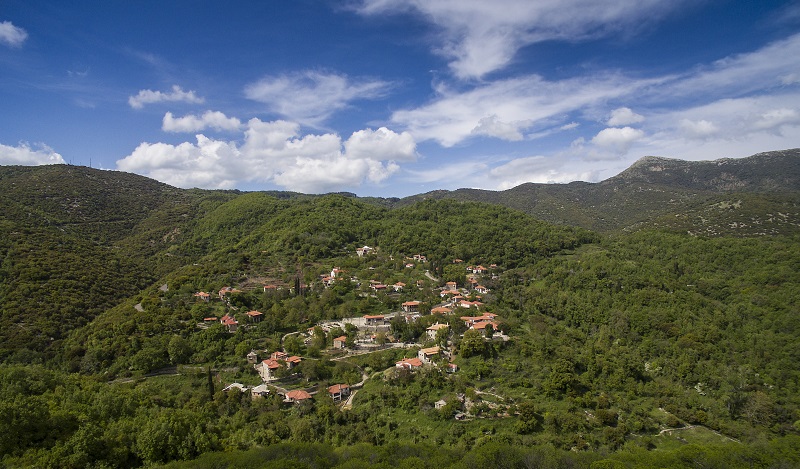 Built at the virtual crossroads of three prefectures, Arcadia, Ilia and Messinia, Abeliona is a traditional mountainous village surrounded by chestnut woods and countless natural springs. Cobbled streets, and old stone-built houses, hide pictures, sounds and smells from another era, that emerges little by little, before the clear, mountainous air, takes it away. This is a place that transforms single everyday pleasures to unique experiences that you want to re-live.