7. Walk with a View
Sklirou - St. Therapon - Sklirou








Trail description
This route is a short cycling ride on the western slopes of Mount Vigla. Starting from the picturesque settlement of Skliros, through a dirt road with a gentle slope, the route ends at the beautiful church of Saint Therapontas, with stunning views to the Epicurean Apollo and Ancient Eira.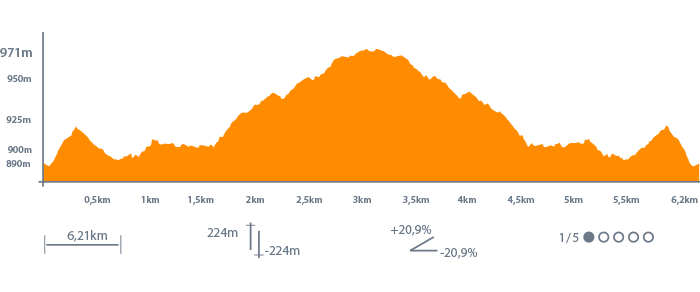 Details
Starting point: Sklirou
Ending poind: Sklirou
Main sights: Sklirou, St. Therapon
Sightseeing spots
Almost upon the trail, the visitor will meet the village's tavern, named "O Skliros". It is open all day and the hospitable tavern, with food and drink, will provide you with the energy you need to continue your hike.