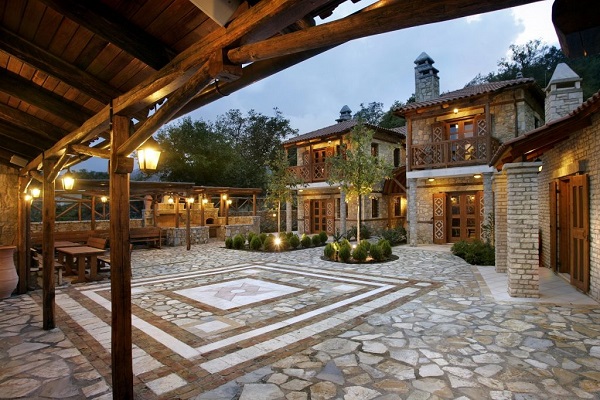 Built on the green mountainous hillside of Abeliona, in complete harmony with the surrounding natural landscape, the ABELIONA RETREAT awaits to host you in one of its 22 spacious rooms and apartments.
Enjoy the reading of a book in front of the fireplace of the lounge or your room, and taste in our restaurant recipes made of local producers' pure ingredients.
26260 23991
Read More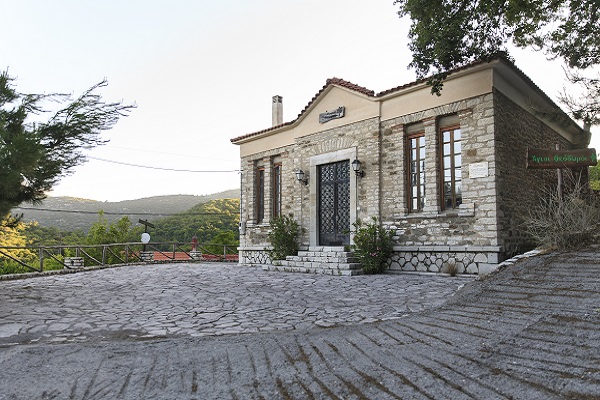 Ideal for hiking lovers and groups of friends, the old community guesthouse of Abeliona can host up to 14 people. It consists of 6 rooms, 2 bathrooms, a kitchen and a sitting room with a fireplace and wi-fi.
Take the time to prepare an energizing breakfast before leaving for your hiking excursion, with fresh ingredients left for you in the kitchen, and relax while playing board games by the fireplace, when you return in the evening.
Read More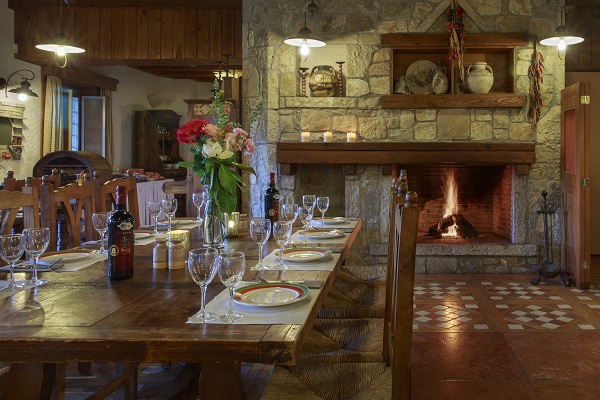 At the Abeliona Retreat we believe that one's body is one's temple. With respect to nutrition, we offer a rich breakfast buffet and menu dishes based on local recipes and pure local ingredients. We also provide locally grown fruits, vegetables and herbs, many of which are handpicked from our vegetable garden and greenhouse, just a short time before being served, while the eggs come directly from the property's grain-fed, free range chickens. Every day, we prepare a variety of local dishes, with appealing choices for vegetarians, health-conscious individuals and meat-eaters alike.
26260 23991
Read More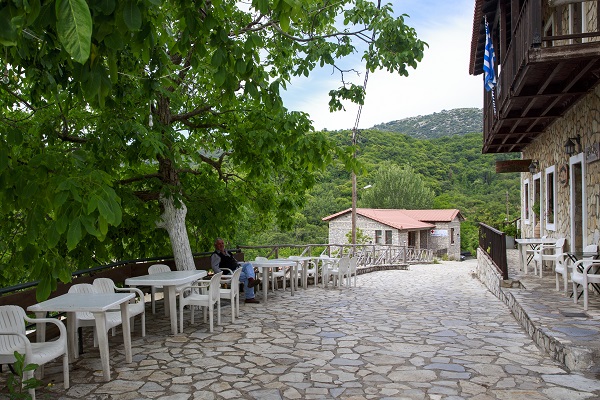 Under the walnut trees in the center of the village, with a view to the beautiful chestnut woods on the surrounding hillsides, Spyros' Traditional Tavern is the ideal place to enjoy traditional tastes after your hiking excursion. If the weather does not favor enjoying the view in the open air, the large fireplace of the tavern and its nice interior space create an equally cosy atmosphere that will increase your appetite.
26260 23000
Read More