7. Trail of Joy
Petra - Stavrouli



The path connects the picturesque village of Petra with the location Stavrouli. There you can enjoy the stunning view. One can see the Temple of Epicurean Apollo, Kyparissia, the peaks of Mount Lycaeus and Mount Nomia, as well as the villages of Kakaletri, Marina, Stasimos and other small villages. The greatest pleasure in life, of course, is to do what your soul really wants. Enjoying the trekking path, be a source of inspiration for the walker to find enjoyment at all times of his life.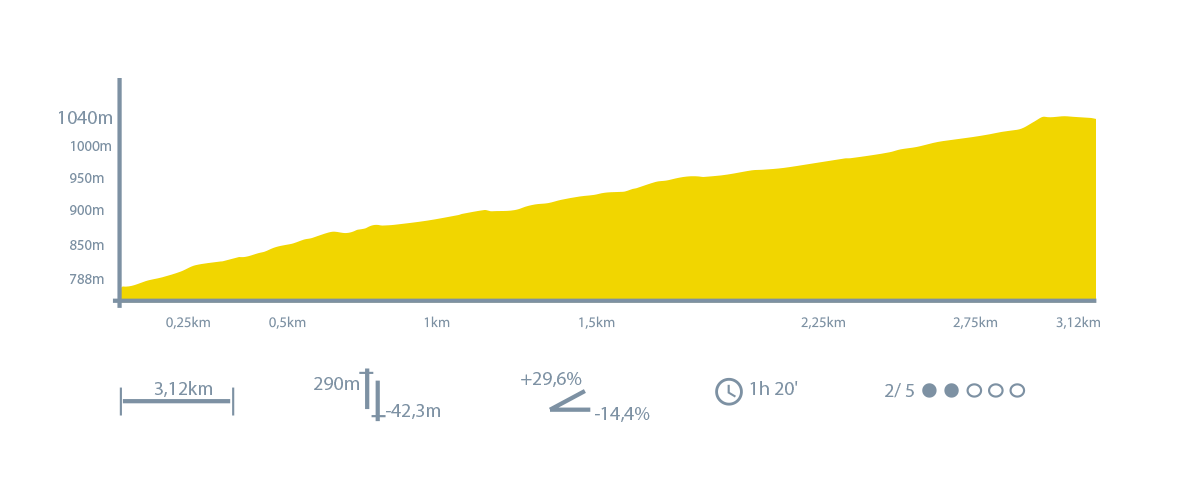 Trail description
The route starts from the village of Petra (formerly called Delga) and follows the old road from where the Petrai went to Andritsaina. The road is quite wide and slightly uphill. Today it looks like an old path, but in reality, it is an attempt to open an old rural road, which was created only by manual labor. At Kyriakis, Aloni crosses Route 8 (Abeliona-Marina-Sklirou). It continues from a modern rural dirt road to Stavrouli, where it meets Routes 1 (Abeliona-Sklerou-Temple of Apollo Apollo) and 3 (Abeliona-Andritsaina).
Sightseeing spots
Petra
A picturesque village on the right bank of Neda, a few hundred meters north of its springs. The old name of the village was Delga. It also has a "bottom road" also known as "Dreka".